Do you like tea in the morning?  My routine usually calls for two cups of coffee when I wake up and a pot of tea a couple hours later.
I had been drinking plain tea until I stopped in at the Sahara Cafe in Manitou Springs, a place where your cup of sage tea is never empty.  Drinking this lightly sweetened, fragrant tea gave me ideas.
I already had bags of herbs I had bought from Venetucci Farm last summer and dried.  Why not make tea from them?
You might be wondering how I dried them.  If you don't live here, I should let you know that I treat the dry climate in Colorado Springs as a natural resource.  You can dry anything by just letting it sit out!  I've seen sheets dry within 20 minutes of being put on the laundry line and I can cleanly sweep up chicken droppings with a broom an hour after they were deposited on the backyard patio.  It's really no trouble at all to dry herbs. Tie them, hang them up and they take care of the rest themselves!
Adding to the appeal of making tea, I found some information on the medicinal properties of herbs in the most authoritative source I can think of … the seed catalog.  It said sage is a nerve tonic and rosemary is good for circulation.  Since my fingers and toes get cold in the winter, I thought I'd see if it helps keep them warm.
I pulled out some dried rosemary and sage and crumbled it with my fingers.
I put the crumbled herbs in the little tea basket, but you could just as easily put it in a tea ball or bag.  You can even put it straight into the water and then strain it out before drinking the tea.  I put the little bag of black tea right into the pot too.  You could make it without the black tea, but then it's more like an herbal infusion.  The black tea adds some depth to the flavor.
I like to add a teaspoon of sugar, but it's good unsweetened too.
If you try it, let me know if your circulation improves.  I think mine did, or maybe it just helps to hold a cup of hot tea.  Either way, I'll order the seeds for spring.
*****
Shared with …
Backyard Farming Connection Blog Hop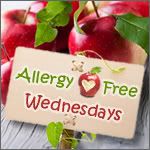 © 2013 Hungry Chicken Homestead